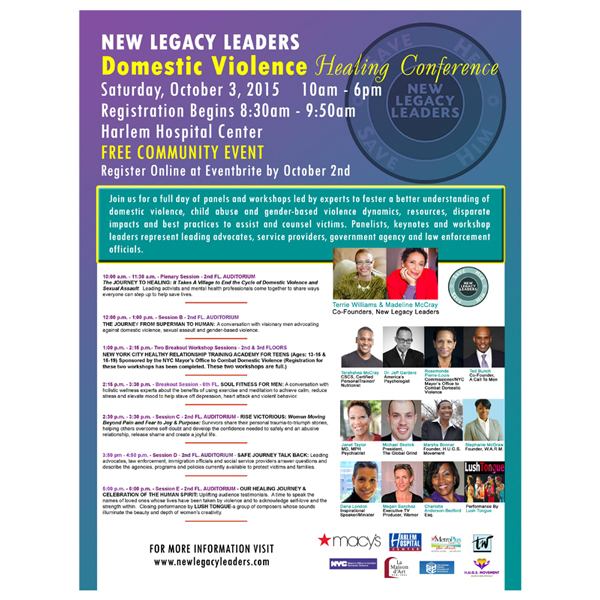 New Legacy Leaders, Domestic Violence Healing Conference
New Legacy Leaders will be hosting a Domestic Violence and Healing Conference filled with panelists and workshops lead by experts in the field. The event is free and open to the public. Please register online before October 2nd at
newlegacyleaders.com
.
Harlem Hospital Center, Harlem
Saturday, October 3, 2015, 10am-6pm, Registration begins at 8:30am
New Legacy Leaders will be hosting a Domestic Violence and Healing Conference filled with panelists and workshops lead by experts in the field. The event is free and open to the public. Please register online before October 2nd at
newlegacyleaders.com
.
Co-sponsor and faciliator